Alice and Jenny have worked for a wide range of clients, including central government departments, charities, local governments, non-governmental national bodies and research bodies. Recent clients include: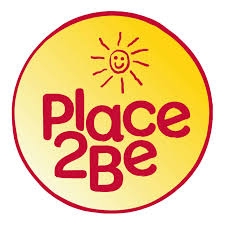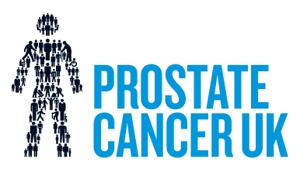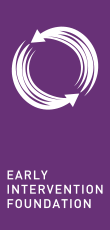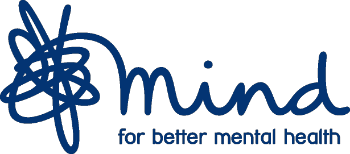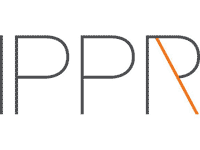 Current and Recent Projects
October 2018 - present: Safeguarding practice in residential schools
The Independent Inquiry into Child Sexual Abuse (the Inquiry) has asked us together with our partner, the National Centre for Social Research (NatCen) and drawing on support from the NSPCC, to carry out research into safeguarding practice in residential schools. The study will explore awareness, understanding and experiences of safeguarding practice among school staff, students, parents and in local authorities. The research aims to identify and share best practice and areas for improvement.
September 2018 - present: Teaching Culture Survey
A cross-institutional survey to capture and track the culture and status of teaching at selected universities worldwide, ResearchAbility is working with Dr Ruth Graham to provide methodological expertise on the survey development and data analysis.
June 2018 - present: Evaluation of Education and Training programme, Royal College of Paediatrics and Child Health (RCPCH)
The Royal College of Paediatrics and Child Health run an extensive online and face to face training and education serviceroadly focused across the following four areas: clinical, exam preparation, education and leadership and safeguarding. ResearchAbility have conducted two annual impact evaluations of their face to face provision using a mixed methods approach of a participant survey (including survey design and cognitive testing) and follow up in-depth interviews.
January 2014 - present: NSPCC skills building and mentoring
ResearchAbility provides skills building support and professional supervision to the evaluation team at NSPCC, including one-to-one mentoring sessions on interviewing and analysis and workshops on focus groups; fieldwork skills with children and young people and quality in qualitative research.
November 2017- April 2018: Place2Be impact evaluation
Place2Be is a national charity providing emotional and therapeutic services to support the mental health of students, parents and staff, in primary and, more recently, secondary schools. ResearchAbility were commissioned to explore and identify the medium-term impacts of Place2Be's one-to-one counselling in secondary schools through a review of (anonymised) data on academic and wellbeing outcomes as well as interviews with school staff and Place2Be school leads.
Jan - Sept 2017: Residential schools scoping study for the Independent Inquiry into Child Sexual Abuse (the Inquiry)
Before the large scale research into how residential schools keep students safe from child sexual abuse, the Inquiry commissioned ResearchAbility to conduct a feasibility study to explore the methodological and logistical implications and make recommendations about the design and scope of the mainstage work.
November 2014 - July 2017: Blue Light project, Mind
In 2014, Mind was awarded LIBOR funding to develop the Blue Light Programme to provide mental health support for emergency services staff and volunteers from police, fire, ambulance and search and rescue services across England. As part of their scoping work for this programme, ResearchAbility conducted a series of focus groups with Blue Light personnel to explore their views and experiences of mental health and identify how the Mind programme can best meet their needs. The findings were included in this evaluation report: https://www.mind.org.uk/media/4614222/blue-light-programme-research-summary.pdf
June 2015 - August 2017: Evaluation of the Education Programme, Prostate Cancer UK
Prostate Cancer UK delivers a wide-ranging education and engagement programme. ResearchAbility worked with the Education team to evaluate the impact of the programme and embed evaluation activities into their ongoing activities.
November 2015 - Jan 2017: Professional Players Federation, reducing the harm from problem gambling amongst professional sportspeople
This project aimed to raise awareness amongst sportsmen and women that they are at greater risk of developing problem gambling by providing information in a player friendly manner through an online education tool and the provision of support. With funding from the Responsible Gambling Trust (RGT) and led by the Professional Players Federation, ResearchAbility worked on the qualitative elements of the project, conducting interviews and focus groups with key stakeholders and players and the impact evaluation.
April-July 2016: Mind - Collective Impact Review
Mind commissioned ResearchAbility in partnership with NPC to conduct a review of best practice in the following three areas: measuring collective impact; commissioning and managing research and the dissemination of research finidngs. This involved a scoping review of the literature and interviews with key stakeholders.
November 2014 - March 2015 The Early Intervention Foundation, Cabinet Office and Social Mobility and Child Poverty Commission
This research is part of the review on 'Social and emotional learning: skills for life and work'. ResearchAbility carried out a deep dive into how children and young people learn social and emotional skills (SES) in the education and youth sectors. Through interviewing a range of policy makers, practitioners and children and young people, this research set out to identify:
What are the key issues affecting how SES are developed in school and out-of-school settings?
What are the challenges policy makers need to consider in order to strengthen SES provision?
Full report here: https://www.eif.org.uk/report/a-deep-dive-into-social-and-emotional-learning
Selected publications
Alice Yeo (neé Mowlam)
Yeo, A and Graham, J (2015) A deep dive into social and emotional learning. What do the views of those involved tell us about the challenges for policy makers? http://www.eif.org.uk/wp-content/uploads/2015/03/A-deep-dive-into-social-and-emotional-learning.DOCX.pdf
Yeo, A. In-depth Interviews, in Ritchie, J., Lewis, J., McNaughton-Nicholls, C., Ormston, R (Ed) (2013) Qualitative Research Practice, Second Edition; London, Sage. Retrieved from: http://www.uk.sagepub.com/books/Book237434
McManus, S., Mowlam, A., Wollney, I., Rahim, N., Graham, J. and Meltzer, H. (2012) The National Study of Work-search and Wellbeing, London, Department for Work and Pensions. Retrieved from: https://www.gov.uk/government/publications/mental-health-in-context-the-national-study-of-work-search-and-wellbeing-rr810
Dixon, J., Manthorpe, J., Biggs, S., Mowlam, A., Tennant, R., Tinker, A. and McCreadie, C. (2010) Defining elder mistreatment: reflections on the United Kingdom National Study of Abuse and Neglect of Older People. Ageing and Society. DOI: http://dx.doi.org/10.1017/S0144686X0999047X
Mowlam, A. and Creegan, C. (2009) Unheard voices and truncated opportunities, in Utting, D. (Ed) Contemporary Social Evils, Bristol: Policy Press. Retrieved from: http://www.policypress.co.uk/display.asp?K=9781847424099
Mowlam, A. and Creegan, C. (2008) Modern-day social evils: the voices of unheard groups, York: Joseph Rowntree Foundation http://www.homelesspages.org.uk/node/24378
Mowlam, A., Tennant, R., Dixon, J. and McCreadie, C. (2007) UK Study of Abuse and Neglect of Older People: Qualitative Findings, Comic Relief and Department of Health. http://assets.comicrelief.com/cr09/docs/older_people_abuse_report.pdf
Mowlam, A. and Lewis, J. (2005) Exploring how General Practitioners Work with Patients on Sick Leave, London: Corporate Document Services https://www.gov.uk/government/uploads/system/uploads/attachment_data/file/214507/rrep733.pdf
Graham, J., Mowlam, A., Woodfield, K. and Dixon, J. (2004) Making a difference to disadvantaged families? Qualitative case studies - a report for the Social Exclusion Unit in the Breaking the Cylcle Series, London: Office of the Deputy Prime Minister
Dickens, S., Mowlam, A. and Woodfield, K. (2004) Incapacity Benefit Reforms – the personal advisor role and practices, London, Department for Work and Pensions http://www.psi.org.uk/pdf/2004/report212.pdf
Knight, T., Mowlam, A., Woodfield, K., Lewis, J., Purdon, S. and Kitchen, S., (2004), Evaluation of the community sentences and withdrawal of benefits pilots, London, Department for Work and Pensions http://webarchive.nationalarchives.gov.uk/20120403124334/http://campaigns.dwp.gov.uk/asd/asd5/rports2003-2004/rrep198.pdf
Jenny Graham
Yeo, A and Graham, J (2015) A deep dive into social and emotional learning. What do the views of those involved tell us about the challenges for policy makers? http://www.eif.org.uk/wp-content/uploads/2015/03/A-deep-dive-into-social-and-emotional-learning.DOCX.pdf

McManus, S., Mowlam, A., Wollney, I., Rahim, N., Graham, J. and Meltzer, H. (2012) The National Study of Work-search and Wellbeing, London, Department for Work and Pensions https://www.gov.uk/government/publications/mental-health-in-context-the-national-study-of-work-search-and-wellbeing-rr810

Rahim, N., Brown, A., Graham, J. (2011) Evaluation of the Acas Code of Practice on Disciplinary and Grievance Procedures Acas http://www.acas.org.uk/media/pdf/4/r/Evaluation-of-the-Acas-Code-of-Practice-on-Disciplinary-and-Grievance-procedures-accessible-version-.pdf
Mathers, S., Ranns, H., Karemaker, A., Moody, A. Sylva, K.,Graham, J. and Siraj-Blatchford (2011) Evaluation of the Graduate Leader Fund Final Report, DfE https://www.gov.uk/government/uploads/system/uploads/attachment_data/file/181484/DFE-RR144d.pdf
Callanan, C., Kinsella, R., Graham, J. , Turkzuk,. O. and Finch, S. (2009) Pupils with Declining Attainment Between Key Stages 3 and 4: Profiles, Experiences and Impacts of Underachievement and Disengagement DCSF-RB086 https://www.gov.uk/government/uploads/system/uploads/attachment_data/file/222165/DCSF-RR086.pdf
Warrener, M, Graham, J and Arthur, S (2009) A qualitative study of the customer views and experiences of the Condition Management Programme in Jobcentre Plus Pathways to Work. DWP Research Report 582, London. http://base-uk.org/sites/base-uk.org/files/[user-raw]/11-07/rrep582.pdf
Graham, J., Creegan, C., Barnard, M., Mowlam, A., McKay, S. (2007) Sole and Joint Birth Registration: Exploring the Circumstances, Choices and Motivations of Unmarried Parents Corporate Document Services, DWP Research Report 463 http://217.35.77.12/research/england/welfare/rrep463.pdf
Graham, J., Mitchell, M., Day, N., and Lewis, J. (2007) Young people's views and experiences of specialist substance misuse services, NatCen publication. Research funded by the Department of Health, part of the Drugs Misuse Research Initiative (DMRI) http://dmri.lshtm.ac.uk/docs/graham.pdf
Graham, J., Grewal, I., Lewis, J. (2007) Ethics in social research: the views of research participants Government Social Research Unit, HM Treasury (online publication only) http://www.civilservice.gov.uk/wp-content/uploads/2011/09/ethics_participants_tcm6-5783.pdf
Graham, J., Grewal, I., Lewis, J. (2007) Ethics in social research: the views of research participants Technical Report Government Social Research Unit, HM Treasury (online publication only)
Graham, J.; Lewis, J. and Nicholaas, G. (2006) Ethical Relations: A review of literature on empirical studies of ethical requirements and research participation Working Paper series, number 30, ESRC Research Methods Programme http://www.ccsr.ac.uk/methods/publications/documents/WP30.pdf
Graham, J., Tennant, R., Huxley, M. & O'Connor, (2005) W. The Role of Work in Low Income Families with Children: a longitudinal qualitative study (for DWP) http://217.35.77.12/research/england/employment/rrep245.pdf
Dillon, L., Graham, J., Murphy, J. (2005) The Named Drug Worker Programme; a qualitative evaluation (for the Youth Justice Board and Home Office)
Graham, J., Mowlam, A., Woodfield, K., Dixon, J. (2004) Making a difference to disadvantaged families? Qualitative case studies - a report for the Social Exclusion Unit in the Breaking the Cycle Series London:ODPM
Graham, J., Tibble, M, Kitchen, S & Woodfield, K (2003) Witnessing the impacts: a qualitative evaluation of the Victim Personal Statements scheme NatCen (work commissioned by the Home Office)
Woodfield et al (2003) Educational Maintenance Allowance Flexibilities & Childcare Pilots: Implementation and Reported Impacts, first year DfES, London/ Sheffield